FEATURE FILM COMPETITION JURY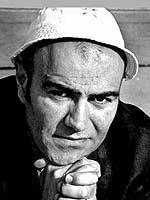 Reza Bagher - Director. Born in Iran, has lived in Sweden for years. At first he made short films but in 2000 he made his debut with a full-length film. Last year in Poznań we saw his Capricciosa, this year - Pop Music from Vittula.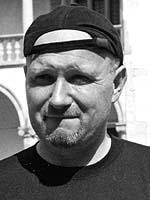 Mikołaj Haremski - Screenwriter and director of feature films, documentaries, commercials, TV programmes and TV theatre plays. His most important films and plays include: Refren (Chorus, 1985), Ignacy Daszyński (1988), Legenda. Rzecz o Józefie Piłsudskim (A Legend. About Józef Piłsudski, 1989), Bliźniak (A Twin, 1993, TV theatre play), Zejście na dno morza (Going to the Bottom of the Sea, 1993), Polski koń arabski (A Polish Arab Horse, 1994), Swoja (Own, 1998, TV theatre play), Rudy (Red-haired, 1999, TV theatre play), Obrazek (A Little Picture, 2000), Żółtodzioby (Greenhorns, 2001). Cooperates with workshops 'Wielka przygoda z filmem' (The Great Adventure with Film).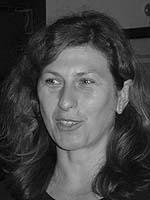 Elizabeth Lichtkoppler - Head of a Vienna cinema for young audiences. All year long she takes care of the young generation's film education and every two years she is the director of The International Festival of Films for Young People in Vienna. She is also one of the organisers of Vienna International Children's Film Festival.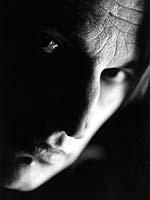 Piotr Łazarkiewicz - Feature and documentary film director, screenwriter, producer, critic, journalist with 'Reżyser' (Director) - a trade supplement to a monthly magazine 'Kino' (Cinema). Has shot the following documentaries: Mantra (1984), Kontrapunkt (Counterpoint, 1985), Fala (Wave, 1988), Wielka woda (Flood, 1997). His feature film debut was Kocham kino (I Love Cinema, 1987), then among others he directed W środku Europy (In the Centre of Europe, 1990), Odjazd (Departure, together with his wife Magdalena, 1991) and Pora na czarownice (Time for Witches, 1993), Zaklęta (Enchanted, 1997), Samo niebo (Only the Sky, 2001).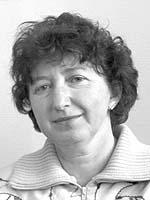 Eszter Vuojala - Born in Hungary, has lived in Finland for years. There she has been co-organising Oulu International Children's Film Festival for sixteen years. She has been a jury member at many children's film festivals such as the festivals in Laon (France), Antwerp (Belgium), Isfahan (Iran) or Olympia (Greece).


ANIMATED FILM COMPETITION JURY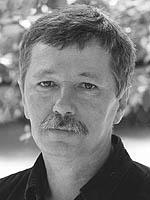 Leszek Marek Gałysz - Animated film director, screenwriter, author of artistic projects (illustrative graphics, record covers, comic strips), animator, producer. Since 1970 he has been working for Studio Miniatur Filmowych (Short Film Studio) in Warsaw. He has directed over forty films which have received numerous prizes. His filmography includes films such as Jego pierwsza miłość (His First Love, 1978), Fortele Jonatana Koota (Jonatan Koot's Ruses, a serial, 1980-81), Agrotechnika (Agrotechnology), Szalony kelner (A Crazy Waiter), W krainie błot (In the Land of Marsh), Sezon ogórkowy (Close Season) - 1982, O dwóch takich, co ukradli księżyc (The Two who Have Stolen the Moon, a serial, 1983-89), Dwa koty i pies (Two Cats and a Dog, a serial, 1990-92), Jacek i Placek (Jacek and Placek, 1992), Film pod strasznym tytułem (A Terribly Entitled Film, a serial, 1994-96), Bukolandia (Bukoland, 1997), Tytus, Romek i A'Tomek wśród złodziei marzeń (Tytus, Romek and A'Tomek among Dream Thieves, 2002).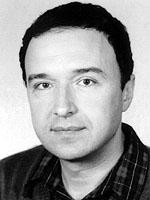 Pencho Kunchev - Comes from Bulgaria. Screenwriter, animator, animated film director. In cooperation with Koliba Studio in Bratislava he created a series Baby's Adventures (1986-1994), which earned him international fame and many awards. Penczo Kunczew runs animated film workshops for children in France and Yugoslavia, he also chairs ASIFA in Bulgaria. His filmography includes for example: Sonata facile (1980), The Little Girl, the Kitten and the Wall Clock (1984), Romance about the Wind (1986), Passias: Striptease (1994), Passias: The Sausage in Love (1994), Blue Eyed Moon (2001).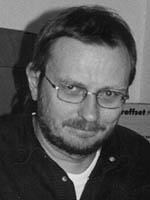 Volker Petzold - Comes from Germany. Independent writer, publisher and festival organiser. Took part in creating The East European Film Festival in Cottbus, now co-organises The Festival of Films for Children and Young People in Chemnitz. Interested in the history of German animated film, especially in the typical characters of a children's TV series Sandman.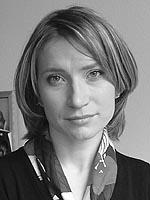 Małgorzata Seck - Originator and director of TV channels for children - MiniMini, ZigZap, Hyper - on Canal+ Cyfrowy, a digital platform. Writes about film for Polish magazines 'Kino' (Cinema) and 'Opcje' (Options). Apart from film, she is also interested in fashion and cookery.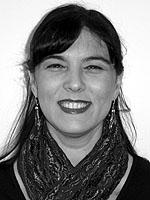 Sabrina Zanetti - Stimulates the artistic life of her home town - Rimini. Co-organiser of an independent film festival Round. For 15 years she has also been the artistic director of The International Festival of Animation Cinema and Comics -Cartoon Club. She publishes critical essays on film, especially on animation.
Warning: include(/usr2/web/www.alekino.com/htdocs/stopkaa.asp) [function.include]: failed to open stream: No such file or directory in /usr2/web/www.alekino.com/htdocs/23/p7a.asp on line 33

Warning: include() [function.include]: Failed opening '/usr2/web/www.alekino.com/htdocs/stopkaa.asp' for inclusion (include_path='.:/usr/share/php:/usr/share/pear') in /usr2/web/www.alekino.com/htdocs/23/p7a.asp on line 33